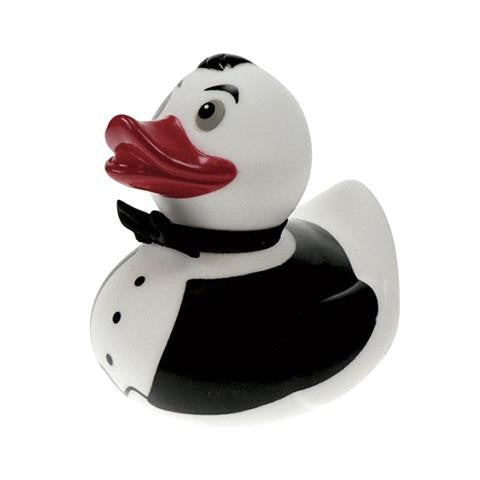 James Pond Duckie
$13.95
The name's POND...... James Pond ....00...... licensed to thrill !.........The worlds most famous spy.
James Pond duckie makes the perfect groom duckie.  
Bridal duckie who is powder white and adorned with encrusted necklace well matched with James
Pond duckie not only lovebirds but love-ducks.  
Ready to tie the knot these two rubber ducks are wonderful favours bride and groom to be.
Height 8.5cm Collectable
Opal-London Quackers 
Quack ! Quack !
Price inclusive of GST.